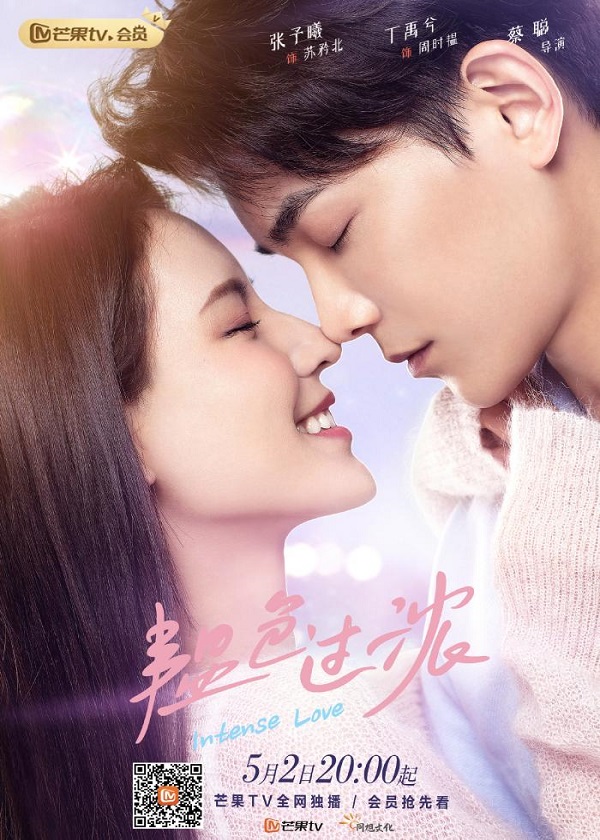 "Intense Love – 韫色过浓" is about a love story between a genius doctor and an actress who are two people who both refuse to have their marriage arranged by their parents, yet realize that love is destined.
Actress Su Jin Bei has a beauty that can defy the heavens. With her popularity on the rise, she is used to being the center of attention. However, the dark side to fame means that she's a magnet for controversy. She may be the best at flirting but she doesn't get any further and has been single since birth.
Zhou Shi Yun is a genius doctor with the looks, the money and the smarts. He is a perfectionist who likes to be in control but doesn't care much for many things as he can be quite indifferent. Women flock around him in droves and he doesn't bat an eye. Instead of the usual overbearing CEO that falls for the woman, it's the actress who takes initiative in love.
该剧改编自同名小说,讲述了励志女演员倒追敬业男医生的高甜爱情故事
Other Names: Yun Se Guo Nong / 韞色過濃
Release Date: 02 May2020 – 25 May2020
Language: Chinese
Genre: Romance, Friendship, Comedy, Life, Medical, TV Series, Chinese Drama
Running Time: 24 Episodes
Director: Cong Cai (蔡聪)


Intense Love Trailer:
Chinese Episodes:
English Subtitles Episodes: