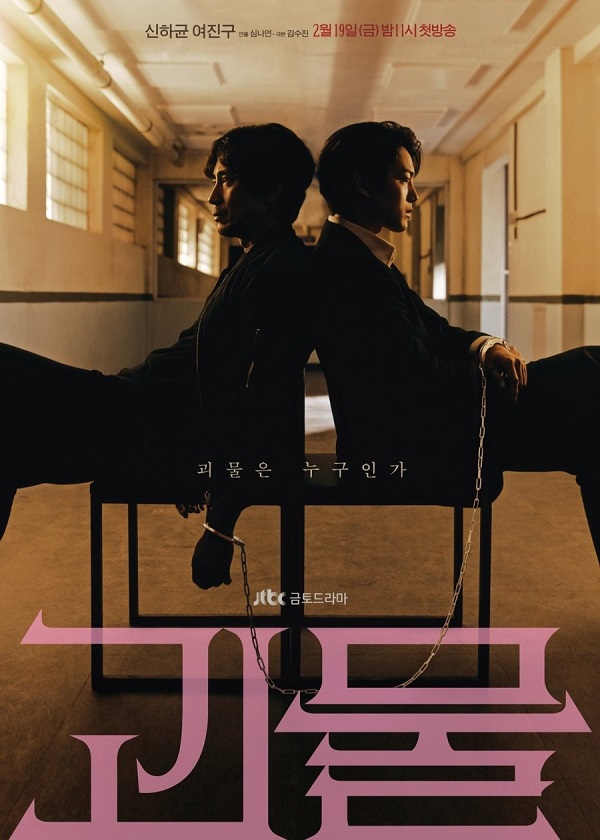 "Beyond Evil – 怪物" is about story of two fearless men willing to go to extreme lengths in their pursuit of a serial killer that has shaken up their quiet city:
Lee Dong Sik, a once capable detective, is now demoted to perform menial tasks at the Manyang Police Substation. Just as he was just beginning to settle into a peaceful life when his new superior, Detective Han Joo Won, is transferred in. Joo Won is an elite detective whose father is the star candidate for the National Police Agency's next chief. Despite his admirable qualities and high social standing, Joo Won harbors a long-held secret.
When a string of gruesome killings occurs, a pattern takes shape that is oddly reminiscent of some cold serial-murder cases from 20 years prior. Dong Sik and Joo Won team up, vowing to stop this vicious culprit in his tracks.
As their investigation proceeds, they are forced to look far deeper than what the evidence suggests, questioning the culpability of all those surrounding the case, including their own.
该剧讲述两个男人为了抓住连环杀人犯而违反法律和原则的故事。"谁是怪物!是你,是我,还是我们?"
Other Names: 괴물 / Freak / Goemul / Gwimul
Release Date: 19 Feb2021 – 10 Apr2021
Language: Korean
Genre: Thriller, Psychological, Suspense, TV Series, Korean Drama
Running Time: 16 Episodes
Director: Shim Na Yeon (심나연, 申娜妍)


Beyond Evil Trailer:
Chinese Episodes:
English Subtitles Episodes: